Apr 1, 2008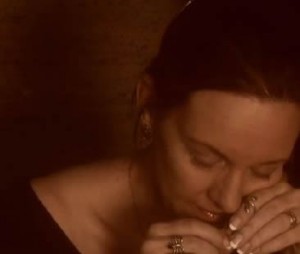 I first had the vision to put an energy medicine healer on TV in 2000. I tried to reach my former classmate, Anthony Edwards, who was at the time a big star on ER, to no avail. I felt very strongly that the idea had a lot of merit… but I only had interest in playing the role of the healer- as I am both an actress and a healer.
Years passed. The vision persisted.
I finally figured out that no one was going to write the role for me – no one knew enough about energy/integrative medicine, the desire for service and spiritual growth, or the interaction with spirit that are integral to so many healers. So, I took the prompting of spirit. I went to my spiritual mentor and one of the world's most renown healers, Rev. Rosalyn L. Bruyere, and asked for her blessing and her help. She blessed the project and I sat down to write a script. "The Blessing and the Curse" pretty much wrote its self. After meeting Marina Bridgeas and learning about her family and her history, I began to write the series and bring Marina into the hospital setting in which I knew she would work.
Along the way (through the years), I gathered some dear friends and supporters. Chief among them, Bill Quinn. I met Bill backstage during a run of "Much Ado About Nothing". I do believe it was closing night when we had a conversation in which I mentioned the TV series I was developing and he mentioned that he was both a Physicians Assistant and had a sister who was a pioneer in Therapeutic Touch. He was excited by the project and signed on to help me develop it and lend his technical expertise in the practice of Western Medicine. Without Bill's steadfast support to keep me working, and share the journey with, I'd never have made it this far.
A dear friend of my husband's, Lee McConnell, suggested that I produce a promo for the series and offered to help me write one. We sent script ideas back and forth until we setteled on the final draft. Though I had hoped he would direct it; he left the state for other work. Luckily for Medicine Ways, there was a lot of untapped support waiting in the wings….